---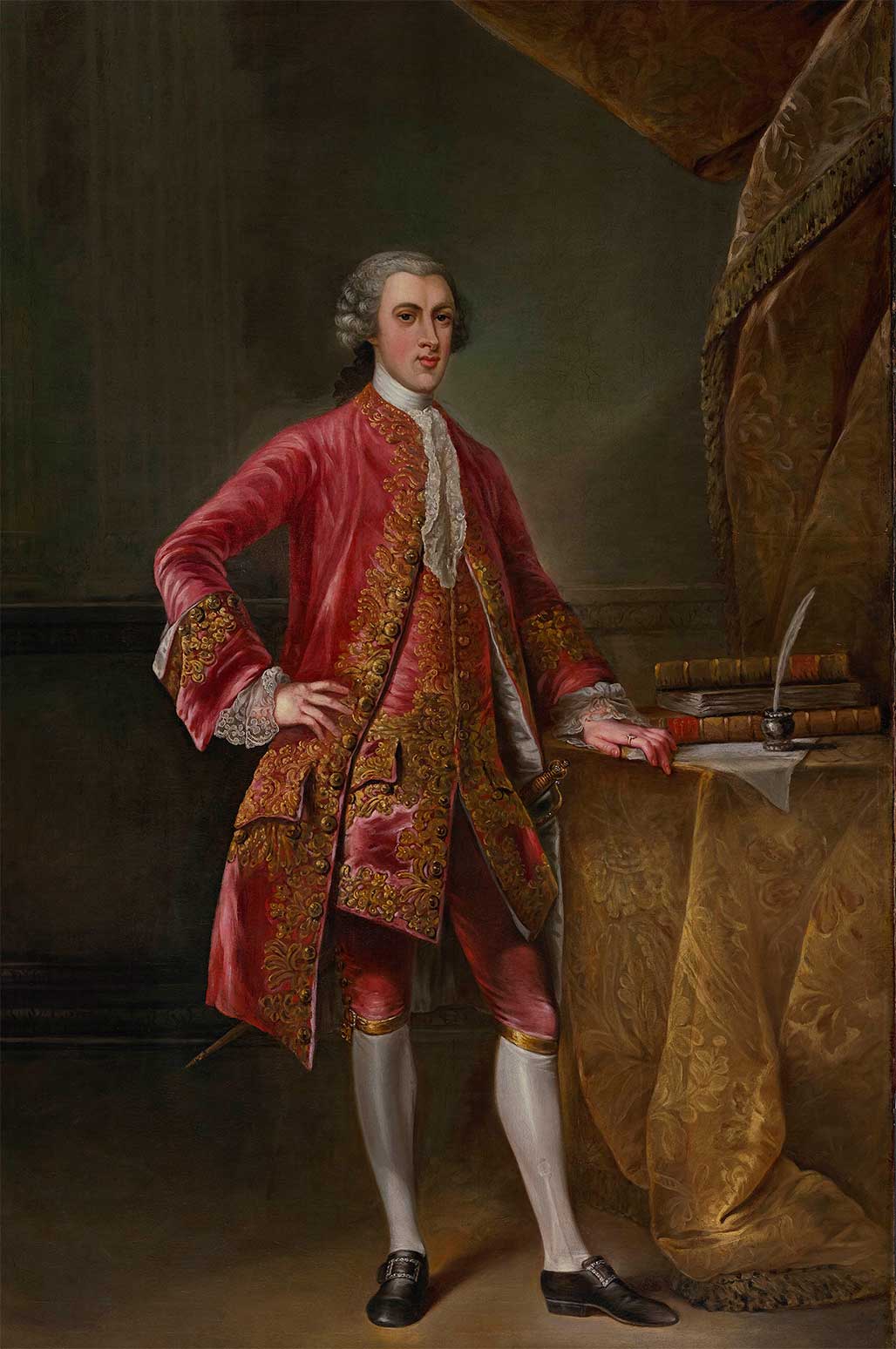 As the only legitimate son of Charles Calvert, Fifth Lord Baltimore, Frederick succeeded to the proprietorship of Maryland in 1751 at the age of twenty. He had little interest in administering his duties and never visited Maryland.

He did travel extensively throughout Europe and Asia and published numerous literary and travel works. In 1753, he married Lady Diana Egerton but they separated in 1756. They had no children and Diana died from injuries sustained in a fall when her carriage was "upset." Frederick was suspected of foul play but was never charged. He had moved on to co-habit with Hester Whalen, with whom he had an illegitimate son, Henry Harford, and a daughter, Frances Mary Harford. He is also reputed to have sired twins around 1765, Sophia and Elizabeth Hales by Elizabeth Dawson of Lincolnshire. He fathered another daughter, Charlotte Hope by Elizabeth Hope of Munster, Germany around 1770. He died in Naples, Italy in 1771 and his body was returned for burial at Epsom, Surrey. By his will he left all of his estates, including the Province of Maryland, to his son Henry Harford. Frederick's sisters Louisa and Caroline contested the will.

The Revolutionary War delayed the settlement till 1780 when an Act of Parliament, provided for the sisters. Caroline was the wife of Sir Robert Eden – Royal Governor and first Baron of Maryland.