---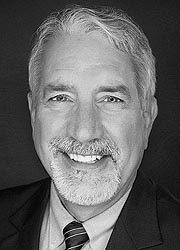 DENNIS J. WEAVER
Clerk of Circuit Court (Democrat), 1986-2018

Clerk of Circuit Court, Washington County, 1986 to July 1, 2018 (Deputy Clerk, 1973-86). Retired July 1, 2018. Member, Criminal Justice Information Advisory Board, 1990-2003; Conference of Circuit Court Clerks, 1997-2007, 2013-18 (chair, 1998-2000, 2005-07); Court of Appeals Standing Committee on Rules of Practice and Procedure, 2015-18. Member, Non-case Record Technology Subcommittee (formerly Clerks' Automation Committee), 1998-2018, of Court Technology Committee; Case Management Subcommittee (formerly Case Time Standards Subcommittee), 2002-16, of Court Operations Committee; Joint Records Retention Work Group, Court Technology Committee, 2015-18.

---
Born in Washington County, Maryland, August 5, 1953. Attended North Hagerstown High School, Hagerstown, Maryland; Hagerstown Junior College, A.A. (business & accounting), 1973. Member, Maryland Circuit Court Clerks' Association (president, 1996-98).
---
Search the Manual
e-mail: mdmanual@maryland.gov
© Copyright March 14, 2022 Maryland State Archives