Ellen R. Sauerbrey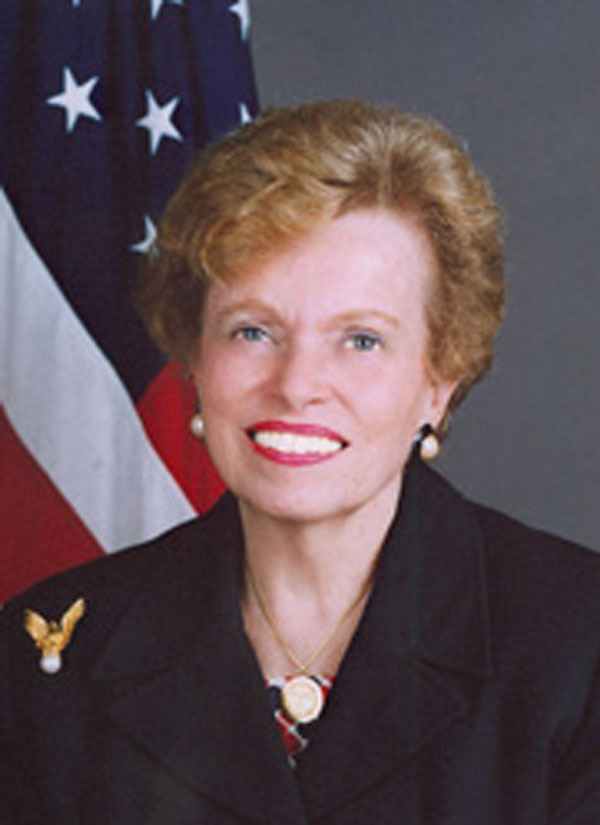 Ellen Sauerbrey has been an educator, legislator and diplomat. She was elected to the Maryland General Assembly in 1978, after serving on the Republican Central Committee for seven years and launching the Maryland Taxpayers Coalition. She was a member of the House of Delegates for sixteen years, and for eight years of those years served as the House Minority Leader. Ellen was a board member of the American Legislative Exchange Council, the largest individual membership organization of state legislators, and in 1990 was elected National Chairman.
Mrs. Sauerbrey left the legislature to run for Governor and was the 1994 and 1998 Republican nominee for Governor of Maryland. She was elected Republican National Committeewoman for Maryland in 1996 and was a talk show host on WBAL radio from 1999-2000.
President George W. Bush appointed Ellen as Delegate to UN Commission on Human Rights in 2001 and in 2002 as Representative to the UN Commission on the Status of Women of the Economic and Social Council of the UN with the status of Ambassador. She served in that position until 2005. During the 2003 session of the General Assembly, she led negotiations that culminated in the successful adoption of the U.S. proposed resolution on Women and Political Participation. She led international missions to train women on the nuts and bolts of political campaigns and democracy building in countries as diverse as Mongolia and Cote d'ivoire.
Ellen headed the U.S. delegation to the Baltic Sea Conference on Women and Democracy in Estonia and spoke at numerous international women's conferences. She represented the U.S. at the 2003 World Family Policy Forum in Provo, Utah, the International Congress on the Family in Mexico City and World Family Congress III, and held conferences on women and family issues in Nicaragua, Honduras, El Salvador and Costa Rica.
She also served on the Defense Department Advisory Committee on Women in the Services from 2004-2006, addressing problems of military women and families.
In 2006, she was recruited by Condoleezza Rice for the post of Assistant Secretary of State for the Bureau of Population, Refugees and Migration and successfully managed a two billion dollar budget. A proud recipient of numerous awards from Human Rights and Refugee organizations, she is credited with opening the doors of the U.S. to Burmese refugees who languished for 10 years in Thailand, waiting for a country to take them in. She also managed the initial program to rescue and resettle Iraqi refugees. In 2006 she was named Humanitarian of the Year by the Asian American Business Roundtable.
A native Marylander, she graduated Summa cum laude from Western Maryland College, which honored her in 1988 as Alumnus of the Year. Ellen was a biology teacher and science department chairman in Baltimore County. She has held leadership oppositions in many civic organizations, including Council on Economic Education in Maryland, Multiple Sclerosis, Franklin Square Hospital, and Maryland Federation of Republican Women. She and husband, Wilmer Sauerbrey, live in a pre-civil war home in Baltimore County.
Along with former Governor Marvin Mandel, she currently co-chairs Maryland Business for Responsive Government and is on the national board of KIND - Kids in Need of Defense.
Biography courtesy of the Maryland Commission for Women, 2013.
---