---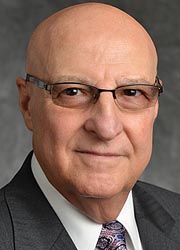 WILLIAM L. HARRIS, Judge (Republican)
Orphans' Court
Courthouse, 129 East Main St., Elkton, MD 21921
(410) 996-5330
---
Judge, Orphans' Court, Cecil County, since December 3, 2018. Member, Conference of Orphans' Court Judges, 2019- (vice-chair, 2021-22).

Chief of Staff to Delegate Kevin B. Hornberger, District 35A, Cecil County, 2015-16. Chief of Staff, Family Investment Administration, Department of Human Resources, 2016-17.

Town Administrator, Cecilton, 2002.

LaSalle University, B.A. (public administration); Trinity College of the Bible, B.A. (biblical studies). Collection Office Representative, Household Finance Corporation, 1967-72. Director, Patient Accounts, Union Hospital of Cecil County, 1972-83. General Manager, Medical Division, TSC Corporation, 1983-85. Director, Accounts Receivable, Good Samaritan Hospital, 1985-87. Manager, Credit & Accounts Receivable, A.H. Angerstein, Inc., 1987-92. National Manager, Credit & Collections, Rollins Leasing Corp., 1992-2001.
---
Search the Manual
e-mail: mdmanual@maryland.gov
© Copyright April 05, 2022 Maryland State Archives