---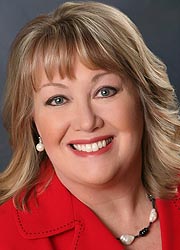 SALLY SAUNDERS CAMP
Judge (Republican), 2014-18

Judge, Orphans' Court, Cecil County, December 1, 2014 to December 3, 2018. Member, Conference of Orphans' Court Judges, 2016-17 (education subcommittee, 2017).

---
Born in Bluefield, West Virginia, April 11, 1962. James Madison University, B.B.A. (international business), cum laude, 1984. Estate and trust paralegal, Whiteford Taylor & Preston, 1985-93. Estate administrator, Richards Layton & Finger, 1993-99. Tax and probate paralegal, Potter Anderson & Corroon, LLP, 2006-10. Founder and owner, The Fiduciary's Friend, LLC, 1999-. Board of Directors, ORSA Corp., 2001-06. Board of Directors, Sassafras River Business Council, 2011- (treasurer, 2014-). Treasurer, Friends of Kent County Maryland War of 1812, 2011-14. Treasurer, Historical Society of Kent County, 2012-; Elk River Yacht Club, 2012-. Member, Cecil County Chamber of Commerce; Kent County Chamber of Commerce. Author, Written Proposals on Tax Simplification: 1990, U.S. House Committee on Ways and Means, 101st Congress, 2nd session, 1990, Committee Print 101-27. Chair, Altar Guild, St. Peter's Anglican Church, Elkton, Maryland.
---
Search the Manual
e-mail: mdmanual@maryland.gov
© Copyright March 14, 2022 Maryland State Archives