Maureen Black, Ph.D.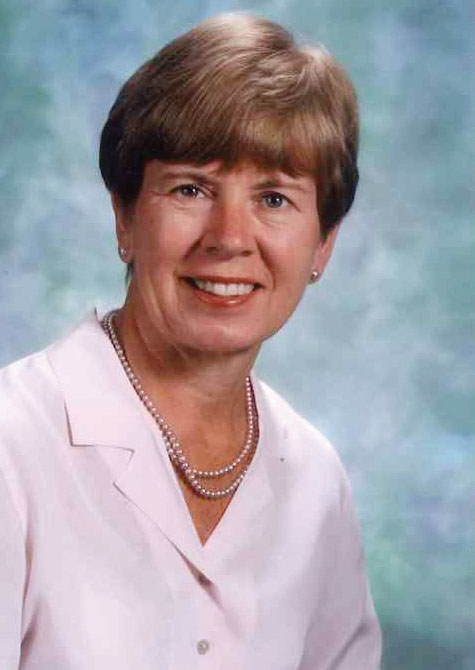 Maureen Black, Ph.D. is the John A. Scholl MD and Mary Louise Scholl MD Endowed Professor in the Department of Pediatrics and the Department of Epidemiology and Public Health at the University of Maryland School of Medicine and founder/director of the Growth and Nutrition Clinic, a multidisciplinary clinic that provides services children with poor growth and feeding problems from throughout the state. She is an adjunct professor in the Center for Human Nutrition, Johns Hopkins Bloomberg School of Public Health and the Department of Psychology at the University of Maryland Baltimore County. Dr. Black is a pediatric psychologist who specializes in intervention research related to children's nutrition, health, and development conducted in low-income communities in Baltimore and in developing countries. Dr. Black was born in Tacoma, Washington and spent most of her childhood in Altoona, PA. Following her undergraduate training in mathematics at Penn State University, she worked as a systems analyst for IBM in New York, Philadelphia, London, and Los Angeles. She obtained an MA from the University of Southern California and a Ph.D. in psychology from Emory University in Atlanta. She lived in Bangladesh and Peru for several years, where she worked with undernourished children, prior to moving to Maryland where she joined the Department of Pediatrics at the University of Maryland School of Medicine. Dr. Black is chief of the Division of Growth and Nutrition. In addition to providing clinical services through the Growth and Nutrition Clinic, she oversees post doctoral training in nutrition and psychology, mentors junior faculty, conducts research related to children's growth and development, and is an organizer of WIMS (Women in Medicine and Science). Dr. Black has a long standing interest in child development, beginning with a fellowship in developmental disabilities at the Neuropsychiatric Institute at UCLA. She is a principal investigator for Children's HealthWatch, a multi-site initiative among Growth and Nutrition Clinics in 7 cities that monitors the wellbeing of young children in low-income communities. She has successfully attracted federal funding from NIH, USDA, and several national foundations to conduct intervention trials to promote growth and development among undernourished children, to build parenting skills among adolescent mothers, to follow children who have been prenatally exposed to drugs, and to prevent obesity among toddlers and adolescence. Dr. Black has been president of two divisions of the American Psychological Association, chair of the Maryland WIC Advisory Committee, chair of the Child Health Foundation, a founding member of the Global Child Development Group, and has served on committees for several professional societies, UNICEF, WHO, and the Institute of Medicine.
Dr. Black resides in Anne Arundel County with her husband, Dr. Robert E. Black, chair of the Department of International Health, Johns Hopkins Bloomberg School of Public Health. They have two daughters: Shaunti Taylor of Columbia, MD and Maresa Weems of Newton, MA.
Biography courtesy of the Maryland Commission for Women, 2012.
---