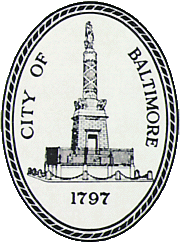 Archives of Maryland
Historical List
Baltimore City Superior Court Clerks, 1851-1982
---

The Superior Court of Baltimore City was created in 1851. It had jurisdiction over all equity cases in Baltimore City, habeas corpus cases, as well as civil cases in which more than $500 was claimed (increased to $1,000 in 1864); cases below $500 were heard by the Court of Common Pleas [Constitution of 1851, Article IV, Section 11]. From 1853 to 1867, the Superior Court shared these duties with the Baltimore City Circuit Court.

In 1867, Baltimore's courts were were reorganized as the Supreme Bench of Baltimore City. The Superior Court, City Court, and Court of Common Pleas all became civil courts with identical jurisdiction [Constitution of 1867, Part IV]. The Superior Court was also responsible for land records and appeals from the Orphan's Court.

A constitutional amendment passed in 1980 consolidated the Baltimore Courts. It took effect in on January 1, 1983, and the Superior Court was absorbed into the Baltimore City Circuit Court, functioning as any other county circuit court, with one court clerk.

1851-1856 Edward Dowling
1856-1857 John Spear Smith
1857-1863 George E. Sangston
1863-1867 Alford Mace
1867-1878 George Robinson
1878-1882 Francis A. Prevost
1882-1883 Richard T. Allison
1883-1895 James Bond
1895-1907 Robert Ogle
1907-1938 Stephen C. Little
1938-1956 M. Luther Pittman
1957-1968 James F. Carney
1968-1978 Robert H. Bouse
1978-1981 William D. Allen
1981-1982 Charles W. Mackey, Jr.

Sources:
Maryland Manual
SECRETARY OF STATE (Commission Record) 1851-1967 [MSA S1081]
BALTIMORE CITY SUPERIOR COURT (Minutes) 1851-1862 [MSA C219]
BALTIMORE CITY SUPERIOR COURT (Minutes) 1887-1968 [MSA T590]
BALTIMORE CITY SUPERIOR COURT (Test Book) 1851-1904 [MSA C252]
BALTIMORE CITY SUPERIOR COURT (Test Book) 1894-1982 [MSA T2394]
Byrnes, John Carroll. "Evolution of the Circuit Court of Baltimore City, 1632-1997." In Histories of the Bench & Bar of Baltimore City. Baltimore: Baltimore Courthouse and Law Museum Foundation, 1997, 1-62.
"The Superior Court of Baltimore City." The Barrister, 1982.
Warmkessel, Karen E. "Superior Court Clerk Resigns During Inquiry." The Sun (Baltimore), 15 January 1981.
Return to Maryland Government, Historical List

This web site is presented for reference purposes under the doctrine of fair use. When this material is used, in whole or in part, proper citation and credit must be attributed to the Maryland State Archives. PLEASE NOTE: The site may contain material from other sources which may be under copyright. Rights assessment, and full originating source citation, is the responsibility of the user.
---
Tell Us What You Think About the Maryland State Archives Website!
---