---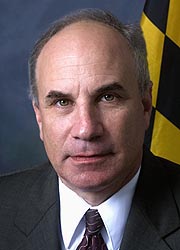 ISRAEL C. (IZZY) PATOKA, Member, County Council (Democrat)
---
Member, County Council, Baltimore County, representing Councilmanic District 2, since December 3, 2018.

Executive Director, Governor's Office of Community Initiatives, January 2007 to January 21, 2015. Liaison, White House Office of Faith-Based and Community Initiatives, 2007-09. Director, Office of Intergovernmental Affairs, Office of Governor, 2008-15. Member, Maryland Council for New Americans, 2008-10; Governor's Commission on Service and Volunteerism, 2008-15.

Member, Pimlico Community Development Authority, 2016-19; Solid Waste Work Group, Baltimore County, 2020-.

Division Manager, Capital Improvement Programming, Department of Planning, Baltimore City, 1981-96. Deputy Director, Department of Planning, Baltimore County, 1996-2001. Director, Mayor's Office of Neighborhoods, Baltimore City, 2001-07.

Member, Governor-elects's Transition Team, 2006-07.

Towson State University, B.S., 1979, M.A., 1981. Director of Community Development, LifeBridge Health, 2015-. Fellow, Academy for Excellence in Local Governance, Institute for Governmental Service and Research, University of Maryland, College Park, 2002. Faculty advisor, City and Regional Planning, School of Architecture and Planning, Morgan State University. Past president, Dickeyville Community Association.
---
Search the Manual
e-mail: mdmanual@maryland.gov
© Copyright March 14, 2022 Maryland State Archives