---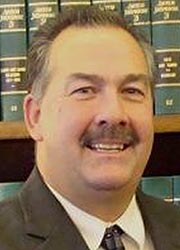 JOHN A. OLSZEWSKI, SR.
Member, County Council (Democrat), 1998-2014
Member, County Council, Baltimore County, representing Councilmanic District 7, December 1998 to December 1, 2014 (chair, 2002, 2006, 2010-11).

Member, Critical Area Commission for the Chesapeake and Atlantic Coastal Bays, 1999-2003; Transportation and Capital Infrastructure Advisory Committee of Maryland War of 1812 Bicentennial Commission, 2009-14. Chair, Spending Affordability Committee, Baltimore County, 2010-11. Member, Task Force on the Membership and Operation of the Baltimore County Board of Education, 2011.
---
Graduated from Dundalk High School, 1978. Member, Baltimore County Democratic Central Committee, 1994-98. Delegate, Democratic Party National Convention, 2000. Board of Directors, Alliance, Inc., 2001. Past president and vice-president, Battle Grove Democratic Club.
---
© Copyright September 29, 2015 Maryland State Archives