---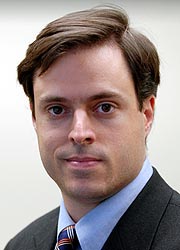 MATTHEW D. GALLAGHER
Chief of Staff, 2009-13

Chief of Staff, Office of Governor, September 2, 2009 to May 20, 2013.

Deputy Chief of Staff, Office of Governor, January 17, 2007 to September 2, 2009. Responsible for departments of Agriculture; Business and Economic Development; Environment; Natural Resources; Planning; and Transportation; as well as StateStat, Canal Place Preservation and Development Authority, Energy Administration, Maryland Environmental Service, Higher Education Labor Relations Board, and Maryland Technology Development Corporation. Member, Work Group to Consider Gaming Expansion, 2012.

---
Assistant Deputy Mayor, Office of Management and Productivity, City of Philadelphia, 1997-2000. Director, City of Philadelphia Productivity Bank, 1997-99.

Member, Mayor's Cabinet, Baltimore City, 2000-07. Director, CitiStat Program, Baltimore City, 2000-07. Member, Fiscal Operating Committee, Public School System, Baltimore City, 2004-06.

Chair, Local and Regional Transportation Funding Task Force, 2013. Board of Trustees, Maryland Automobile Insurance Fund, 2013-14. Member, President's Advisory Council, Baltimore City Community College, 2015-. Chair, Broadening Options and Opportunities for Students Today (BOOST) Advisory Board, 2016-. Member, External Advisory Board, School of Public Policy, University of Maryland Baltimore County, 2016-; Blueprint for Maryland's Future Funding Formula Work Group, 2019; General Assembly Compensation Commission, 2021-.

Born in Baltimore, Maryland. Attended Calvert Hall College High School, Towson, Maryland; La Salle University, B.A. (economics), magna cum laude, 1994; University of Pennsylvania, M.G.A (government administration), 1997. Project Director, Greater Baltimore Committee's and Presidents' Roundtable's Management and Efficiency Review, 2000. Part-time faculty, School of Public Affairs, University of Baltimore, 2002-; University of Maryland Baltimore County, 2005. President and Chief Executive Officer, Goldseker Foundation, 2013-. Board of Trustees, Baltimore Community Foundation, 2016-. Contributing author, Management Innovation in U.S. Public Water and Wastewater Systems (2005). Member, Master of Public Administration Advisory Board, University of Baltimore; Mount Washington Improvement Association. 1990s Co-Chair, Capital Campaign, Calvert Hall College High School. Past member, Board of Trustees, Maryland Zoological Society, Inc. Coach, Mount Washington Youth Soccer League; Hamilton Little League Baseball. Member, Mary Our Queen Parish, Baltimore. Very Important Professionals List, Daily Record, 2010. Married; two children.
---
Search the Manual
e-mail: mdmanual@maryland.gov

This web site is presented for reference purposes under the doctrine of fair use. When this material is used, in whole or in part, proper citation and credit must be attributed to the Maryland State Archives. PLEASE NOTE: The site may contain material from other sources which may be under copyright. Rights assessment, and full originating source citation, is the responsibility of the user.
---
Tell Us What You Think About the Maryland State Archives Website!
---
© Copyright March 11, 2022 Maryland State Archives