---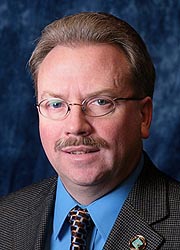 WAYNE L. TOME, SR.
Member, Board of County Commissioners (Democrat), 2006-10

Member, Board of County Commissioners, Cecil County, representing District 4, December 11, 2006 to December 13, 2010.

Member, Town Council, Port Deposit, 1994-99. Mayor, Port Deposit, 1999-2003. Member, Upper Shore Regional Council, 2006-10; Board of Health, Cecil County, 2006-10. Alternate member, Bainbridge Development Corporation, 2006-10 (advisory board on bylaws committee, 2006-10).

---
Fireman, Baltimore Fire Department. Firefighter/Paramedic, Volunteer Fire, Rescue, and Emergency Medical Services of Cecil County. Fire Chief, Water Witch Fire Company, Port Deposit. Member, Cecil Firemen's Association (president, 2005-06). Member, Board of Directors, Lower Susquehanna Heritage Greenway, Inc., 2006-. Married; two children.
---
© Copyright September 29, 2015 Maryland State Archives