---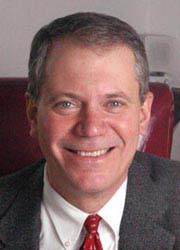 PAUL E. SCHURICK
Director of Communications, Office of Governor, 2004-07

Director of Communications, Office of Governor, 2004 to January 17, 2007. Director of Communications and Strategic Planning, Office of Governor, 2003. Member, Maryland Historical Trust, 2003-07.

---
Assistant to Mayor of Baltimore, 1980-87. Executive Assistant for Housing and Community Development, Agriculture, and Public Works, Governor's Programs Office, 1987-89. Press Secretary, Governor's Office, 1989-91. Chief of Staff, Governor's Office, 1992-95. Political director, House Speaker Casper R. Taylor, House of Delegates, 1995-97. Political and communications director, U.S. Representive Robert L. Ehrlich, Jr., 1997-2000.

Board of Trustees, Maryland Historical Trust, 1987-94. Member, Governor's Advisory Committee on Maritime Archaelogy, 1988-92. Judge, Maryland Tax Court, 1995-99; Governor-elect's Transition Team, 2002-03.

West Virginia University, B.S. (economics), 1978; M.A. (economics), 1980. Senior Executive, Schurick-Kaiser Associates, Baltimore, 1996-97. Political director and communications director, Bob Ehrlich for Maryland Campaign, 1998-2002. Senior communications consultant, Womble Carlyle Sandridge & Rice, 2007-. Married; one child.
---
On December 6, 2011, Mr. Schurick was convicted in Baltimore City Circuit Court of election fraud and related charges. On February 16, 2012, he received a one-year suspended sentence, was placed on four-years probation, and was ordered to serve 30-days home detention, and perform 500 hours of community service.
---
Search the Manual
e-mail: mdmanual@maryland.gov

This web site is presented for reference purposes under the doctrine of fair use. When this material is used, in whole or in part, proper citation and credit must be attributed to the Maryland State Archives. PLEASE NOTE: The site may contain material from other sources which may be under copyright. Rights assessment, and full originating source citation, is the responsibility of the user.
---
Tell Us What You Think About the Maryland State Archives Website!
---
© Copyright March 11, 2022 Maryland State Archives