---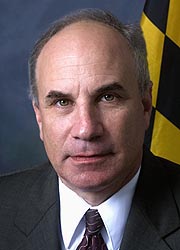 ISRAEL C. (IZZY) PATOKA
Executive Director, Governor's Office of Community Initiatives, 2007-15

Executive Director, Governor's Office of Community Initiatives, January 2007 to January 21, 2015. Liaison, White House Office of Faith-Based and Community Initiatives, 2007-09.

Director, Office of Intergovernmental Affairs, 2008-15. Member, Maryland Council for New Americans, 2008-10; Governor's Commission on Service and Volunteerism, 2008-15.

Israel C. (Izzy) Patoka, August 2009. Photo by Richard Lippenholz.

---
Division Manager, Capital Improvement Programming, Department of Planning, Baltimore City, 1981-96. Deputy Director, Department of Planning, Baltimore County, 1996-2001. Director, Mayor's Office of Neighborhoods, Baltimore City, 2001-07. Member, Governor-elects's Transition Team, 2006-07.

Member, Pimlico Community Development Authority, 2016-.

Towson State University, B.S., 1979, M.A., 1981. Director of Community Development, LifeBridge Health, 2015-. Fellow, Academy for Excellence in Local Governance, Institute for Governmental Service and Research, University of Maryland, College Park, 2002. Faculty advisor, City and Regional Planning, School of Architecture and Planning, Morgan State University. Past President, Dickeyville Community Association.
---
Search the Manual
e-mail: mdmanual@maryland.gov

This web site is presented for reference purposes under the doctrine of fair use. When this material is used, in whole or in part, proper citation and credit must be attributed to the Maryland State Archives. PLEASE NOTE: The site may contain material from other sources which may be under copyright. Rights assessment, and full originating source citation, is the responsibility of the user.
---
Tell Us What You Think About the Maryland State Archives Website!
---
© Copyright March 14, 2022 Maryland State Archives