---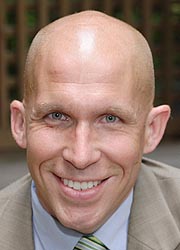 TOM HUCKER, Member, County Council (Democrat)
---
Member, County Council, Montgomery County, representing District 5, since December 1, 2014. Member, Public Safety Committee, 2014-; Transportation, Infrastructure, Energy and Environment Committee, 2014-.

Member, Transit Task Force, Montgomery County, 2015.

Member of House of Delegates, representing District 20 (Montgomery County), January 10, 2007 to November 30, 2014. Resigned November 30, 2014. Member, Economic Matters Committee, 2011-14 (consumer protection & commercial law subcommittee, 2011-14; property & casualty insurance subcommittee, 2011-14; workers' compensation subcommittee, 2011-14). House Chair, Joint Committee on Federal Relations, 2011-14. Member, Environmental Matters Committee, 2007-10 (environment subcommittee, 2007-10; land use & ethics subcommittee, 2007-10; natural resources subcommittee, 2007-10). Chair, Bi-County Agency Committee, Montgomery County Delegation, 2011-14 (member, 2007-14; bi-county committee, 2007; washington suburban sanitary commission (WSSC) matters committee, 2007-10). Montgomery County Chair, Bi-County Delegation, 2011-14. Member, Veterans Caucus, 2007-14.

Member, Climate, Energy and Environment Policy Committee, Metropolitan Washington Council of Governments, 2009-10. Member, White House Task Force of State Legislators for Health Care Reform, 2009-.

Born in St. Louis, Missouri, April 9, 1967. Boston College, B.S. (biology, english, philosophy), 1988. Regional Campaign Director, U.S. Public Interest Research Group (Environment America), 1990-95. Executive Director and Founder, Progressive Maryland, 2001-06; Progressive Maryland Education Fund, 2001-06. Consultant, U.S. Consumer Product Safety Commission, 2009-11; Natural Resources Defense Council. Member, Montgomery County Steering Committee, O'Malley/Brown Campaign, 2006; Maryland for Obama Campaign, 2007-; Greater Silver Spring Democratic Club; Women's Suburban Democratic Club. Member, Friends of Sligo Creek; National Association for the Advancement of Colored People (NAACP); National Organization for Women (NOW); Equality Maryland. Board of Trustees, Montgomery Parks Foundation, 2011-. Board of Directors, Purple Line Now, 2007-; Progressive States Network, 2007-; Maryland-India Business Roundtable, 2009-11. Special Advisor, League of Korean Americans of Maryland. Former member, Maryland Government Relations Association; Greater Silver Spring Chamber of Commerce. Eagle Scout. Friends of Latinos Award, Hispanic Democratic Club, 2002. Defenders of Justice Award, Maryland Trial Lawyers Association (Maryland Association for Justice since 2008), 2005. Public Service Award, League of Korean Americans of Maryland, 2005. Champion of Working Families Award, Progressive Maryland, 2007. Legislator of the Year, Maryland Auto & Truck Recyclers Association, 2009. Award, Maryland Coalition of Interior Designers, 2011. Outstanding Friend of Municipal Government Award, Maryland Municipal League, 2011. Humane Legislative Award, Humane Society of Maryland, 2012. "Winners List", Gazette Newspapers, 2012. Married; two children.
---
© Copyright February 01, 2017 Maryland State Archives