---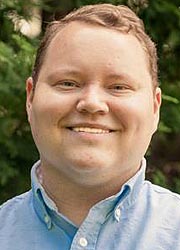 ANDREW PLATT
Democrat, District 17, Montgomery County
House Office Building, Room 220
6 Bladen St., Annapolis, MD 21401
(410) 841-3037, (301) 858-3037
1-800-492-7122, ext. 3037 (toll free)
e-mail: andrew.platt@house.state.md.us
fax: (410) 841-3003, (301) 858-3003
---
Member of House of Delegates, since January 14, 2015. Member, Ways and Means Committee, 2015- (education subcommittee, 2015-; election law subcommittee, 2015-; revenues subcommittee, 2015-). Vice-Chair, Education Committee, Montgomery County Delegation, 2015- (member, economic development committee, 2015). Member, Maryland Veterans Caucus, 2015-; Women Legislators of Maryland, 2015-.

Member, Educational Enrichment Committee, City of Gaithersburg, 2012-13.

Born in Gaithersburg, Maryland, December 12, 1988. Attended The Catholic University of America, B.A. (political science), 2010; George Washington University, M.A. (legislative affairs), 2012. Assistant to Donna Brazile, Brazile & Associates, 2010-11. Research assistant, U.S. House of Representatives Democratic Caucus, 2011-12, 2012-13. Communications Director, Garagiola for Congress, 2012.
---
© Copyright February 10, 2016 Maryland State Archives