The Public Rooms of Government House
Government House is administered by the Government House Trust which was established in 1980. In 1995, the General Assembly passed legislation to expand and strengthen the role of the Trust in the care, preservation, and interpretation of the public rooms in the residence which has played such an important role in the history of Maryland.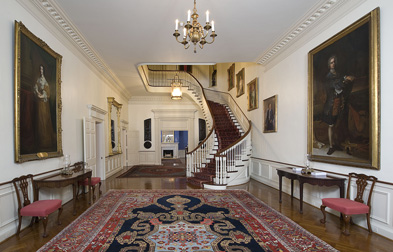 The Entrance Hall
The State Dining Room with painting of The Sharpe Family
The Federal Parlor
The Conservatory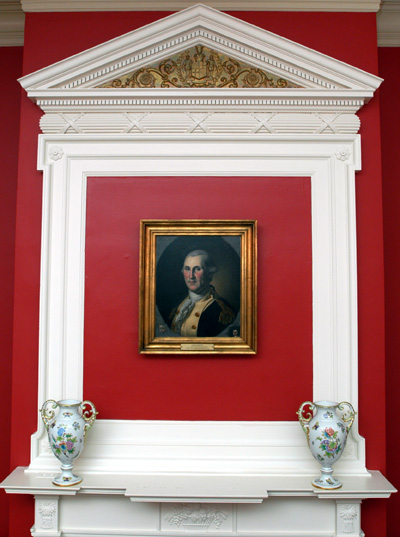 Drawing Room with painting of George Washington by Charles Willson Peale
The face of the Thomas Johnson Clock
This information resource of the Maryland State Archives is presented here for fair use in the public domain. When this material is used, in whole or in part, proper citation and credit must be attributed to the Maryland State Archives. PLEASE NOTE: Rights assessment for associated source material is the responsibility of the user.
---
© Copyright August 25, 2015 Maryland State Archives