Main
Introduction
The Translantic Trade
Bookbinding in The Colonies
Credits




Special Collections
Guide to Government Records
Museum Online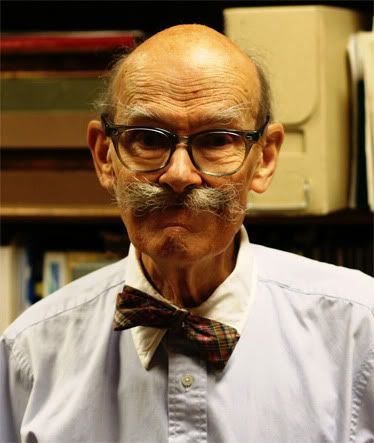 Willman Spawn
Photograph courtesy of Thomas Kinsella
Willman Spawn (1920-2010), a prominent Philadelphia bookbinder and historian, first came to the Maryland State Archives as a private researcher in 1963. During his visit, Mr. Spawn researched over three hundred volumes of handwritten court records and bookbindings from 1640 to 1840. His work helped to further the knowledge of early Maryland bookbinders, as well as those from Pennsylvania, Virginia, Delaware, and England. The collection of bindings and related materials was named in honor of the extensive research Mr. Spawn did with the records.
The Willman Spawn Collection (MSA SC 5797) is comprised of these bindings and other related documents such as digital photographs of bindings, watermarks, and binder's tickets from books in the Archives' collection. Selected materials from this collection are included in this exhibition as examples of the layers of information that can be learned from a study of early bookbindings.
At the time of Mr. Spawn's visit to the Archives, the bindings he examined had been separated from their contents to undergo a now-discredited conservation treatment known as the Barrow Method. In this method, popular until the late 1970s, the pages of a volume were disbound, deacidified, laminated between two sheets of thin paper, and resewn into new bindings. Fortunately, the original bindings in the Archives' collection were not discarded; they were, however, separated from their original contents.
Through his analysis, Mr. Spawn linked several dozen bindings in the collection to their creators. In the summer of 2009, Mr. Spawn returned to the Archives to review the collection and to speak with staff and summer interns about his research career. Recent research by Archives conservation intern Rachel Bartgis has begun to re-associate the bindings with their original contents. The entire collection of bindings has been catalogued and photographed and is accessible online through the Archives' Special Collections catalogue.
This online exhibit follows an exhibit displayed in the Search Room of the Maryland State Archives from October 2010 to February 2011.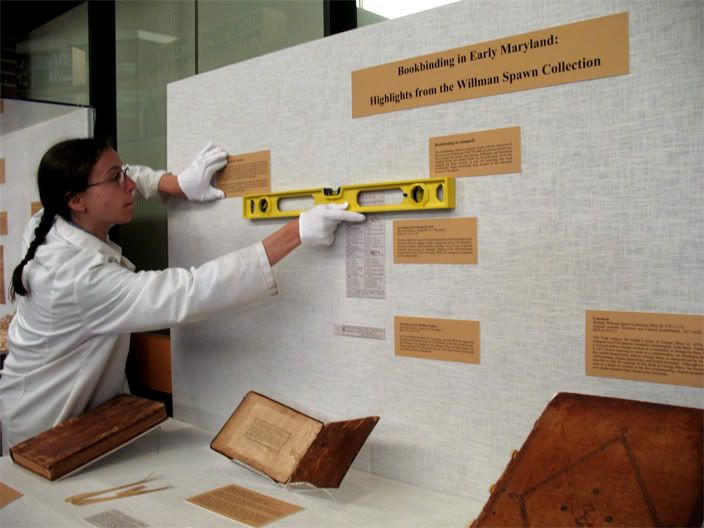 Next: Books and the Transatlantic Trade.
Designed and produced by R. M. Bartgis
Copyright November, 2010 Maryland State Archives