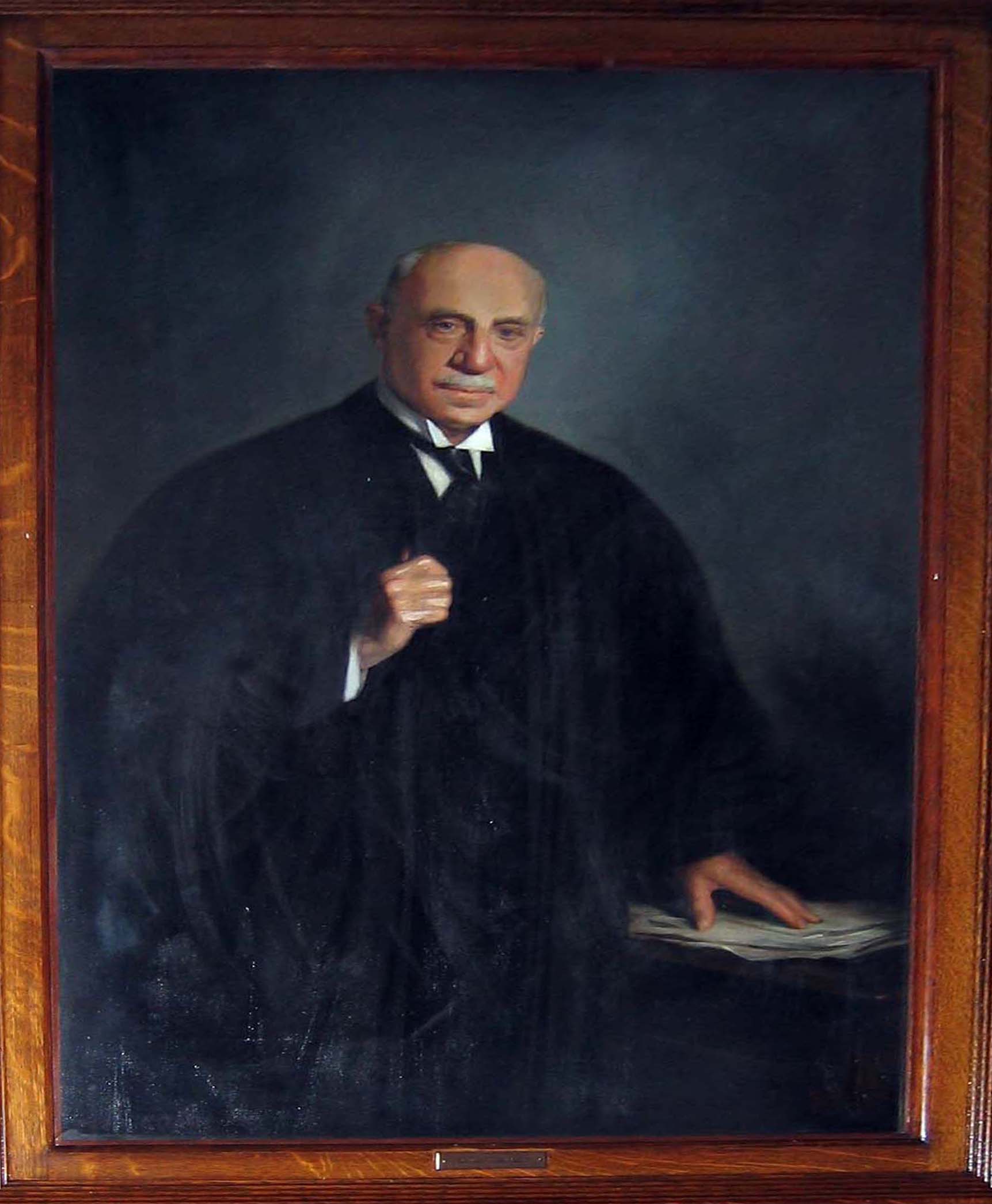 Hon. James Polk Gorter (1858-1939)
Thomas C. Corner (1865-1938)
Oil on canvas, 1928
60 H x 36 ½ W in.
Presented, November 13, 1928
Donor, Baltimore City Bar Association
Owner, Baltimore City Circuit Court
Private Career:
Teacher, Public Schools, Annapolis, Maryland, 1879-1880
Admitted to the bar, 1881
Charter Member, Maryland Bar Association, 1896-1897
Public Service:
City Attorney, Baltimore City, 1896
Maryland State Senator, Baltimore City (D), 1892-1894
Associate Judge, Supreme Bench of Baltimore City, 1907-1921
5th Chief Judge, Supreme Bench of Baltimore City, 1922-1928
Comments:
Appointed to the Supreme Bench of Baltimore City by Governor Edwin Warfield after the retirement of Judge Pere L. Wickes. Appointed Chief Judge of the Supreme Bench by Governor Albert Ritchie.