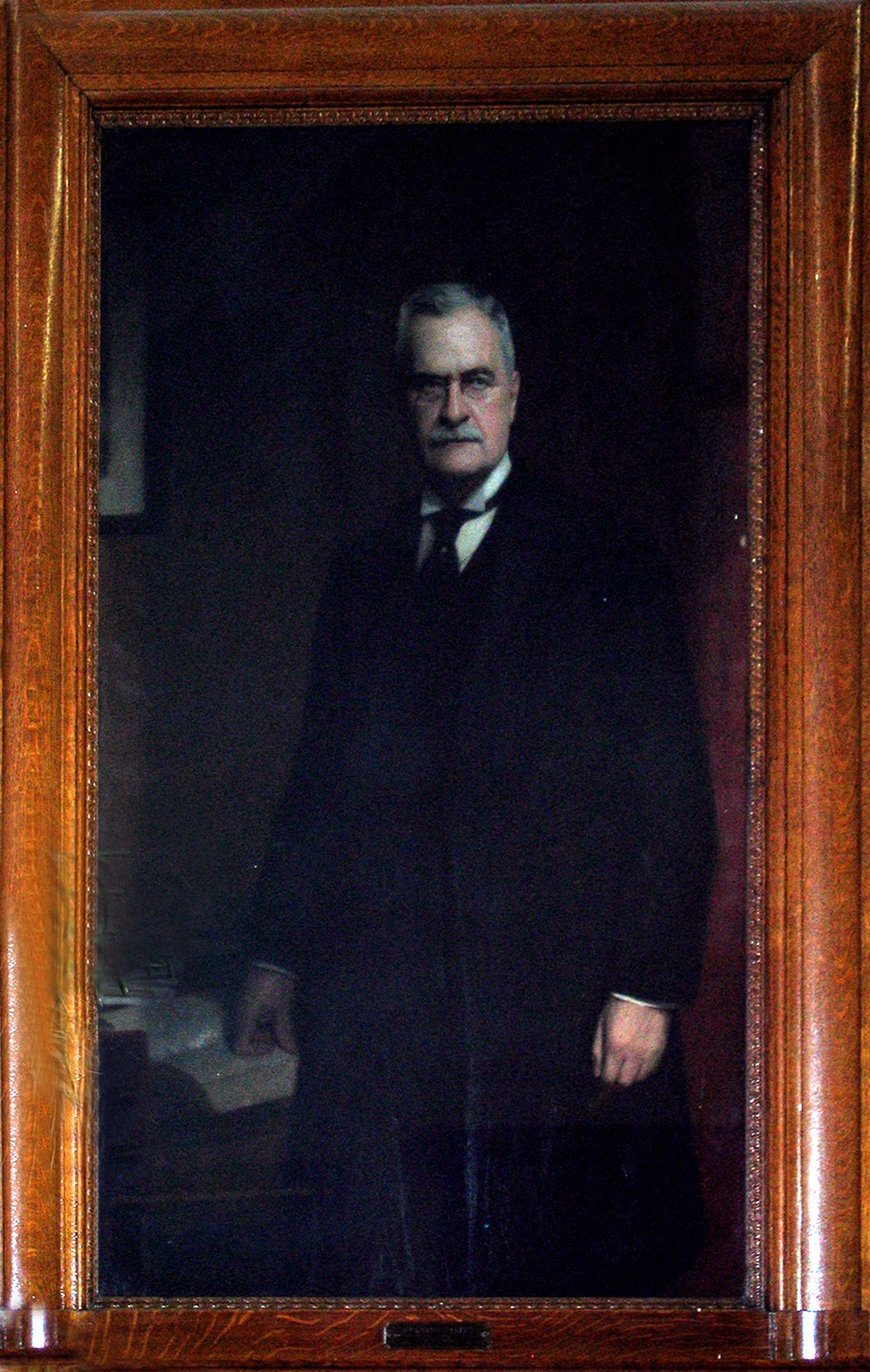 Bernard Carter, Esq. (1834-1912)
Thomas C. Corner (1865-1938)
Oil on Canvas, 1915
62 ˝ H x 36 ˝ W in.
Presented, May 1915
Donor, Charles H. Carter and Shirley Carter (sons)
Owner, Baltimore City Circuit Court
Private Career:
Admitted to the bar, 1856
Counsel, Chesapeake and Potomac Telephone Company, 1894
20th President, Bar Association of Baltimore City, 1898-1899
Public Service:
Delegate, Baltimore City, Constitutional Convention, 1867
Baltimore City Solicitor, 1883-1889
Member, first branch of the City Council of Baltimore City, 1869-1870
Provost, University of Maryland, 1895-1912
Comments:
Carter served as the chairman of the Ways and Means Committee, and on the new City Hall and Jones' Fall Committees. Chaired the committee that created the Supreme Bench of Baltimore City, 1867. Named one of the pre-eminent Baltimore lawyers and judges of the 20th century. Spokesman and supporter of the New Judge Movement of 1882.