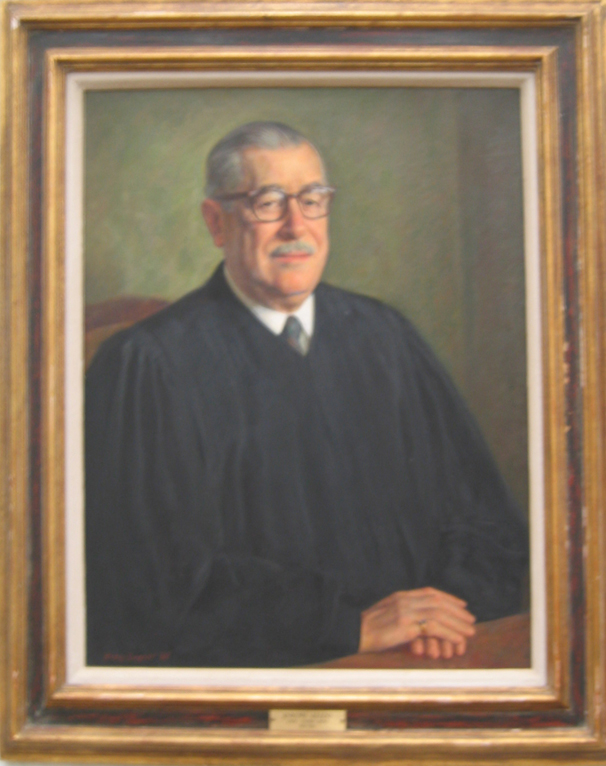 Hon. Joseph Allen (1895-1970)
Henry Cooper (1907-2003)
Oil on canvas, 1965
38 H x 34 W in.
Presented, November 18, 1970
Donor, Estate of Judge Allen
Owner, Baltimore City Circuit Court
Private Career:
Admitted to the bar, 1923
Utility administrator, Baltimore Transit Co., 1956
Private practice, 1968-
Public Service: Assistant Baltimore City Solicitor, 1931
Member, War Labor Board , 1942-1945
People's Counsel, Public Service Commission, 1951-1955
Chairman, State Tax Commission, 1955-1956
Associate Judge, Supreme Bench of Baltimore City, 1956-1963
Baltimore City Solicitor, 1963-1968
Comments:
Appointed to the Supreme Bench of Baltimore City by Governor Theodore R. McKeldin.