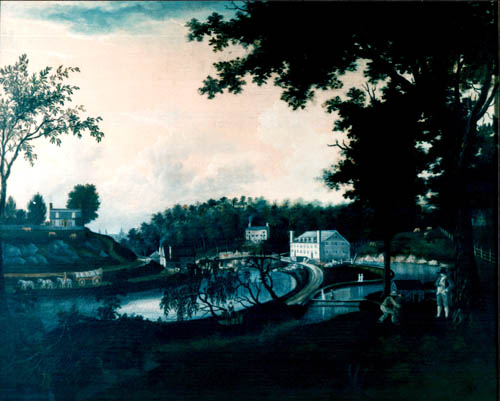 Pennington Mills, Looking Downstream
by Francis Guy
Peabody Art Collection
MSA SC 4680-10-28
This view of the Josias Pennington house (on the left) and mill complex was painted by English-born artist Francis Guy. Pennington was a successful Baltimore merchant who, in partnership with John Taggart, owned the mills along the Jones Falls. Guy settled in Baltimore around 1798, where he started painting picturesque scenes of prosperous Baltimoreans' properties.
Return to State-Owned Art Collections in Government House
© Copyright March 22, 2002 Maryland State Archives