---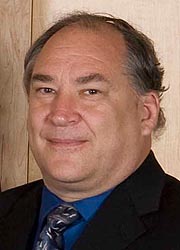 MARC B. ELRICH, Member, County Council (Democrat)
---
Member, County Council, Montgomery County, At Large, since December 2006. Chair, Public Safety Committee, 2014- (member, 2006-). Member, Education Committee, 2014-; Ad Hoc Committee on Liquor Control, 2014-. Member, Planning, Housing and Economic Development Committee, 2006-14 (chair, 2006-08).

Member, Public Safety Policy Committee, 2006-08, National Capital Region Transportation Planning Board, 2008-, and Metropolitan Development Policy Committee, 2008-, Metropolitan Washington Council of Governments. Member, Transit Task Force, Montgomery County, 2015. Former member, Transportation Policy Report Task Force, Montgomery County; Redevelopment Task Force, Silver Spring.

Member, City Council, Takoma Park, 1987-2006.

Born in Washington, DC, 1949. Attended Montgomery County public schools; Einstein High School, Kensington, Maryland; University of Maryland, B.A. (history); The Johns Hopkins University, M.A. (teaching). Teacher, Rolling Terrace Elementary School, Takoma Park, Maryland, 1990-2006. Vice-President, Silver Spring-Takoma Park Traffic Coalition. Past regional vice-president, Maryland Low-income Housing Coalition. Member, Central Business District Citizen's Advisory Committee, Silver Spring; Revitalization Citizens Advisory Committee, Silver Spring; Save Our Community Schools; Voters for A Better Blair. Member, Montgomery Chapter, Sierra Club; Sustainable Montgomery; Progressive Maryland; National Abortion Rights Action League; National Association for the Advancement of Colored People (NAACP); National Organization for Women. Founder and past president, Between-the-Creeks Neighborhood Association. Four children, four grandchildren.
---
© Copyright February 01, 2017 Maryland State Archives