---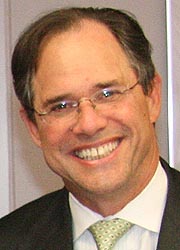 ROGER BERLINER, Member, County Council (Democrat)
---
Member, County Council, Montgomery County, representing District 1, since December 2006 (vice-president, 2008-09, 2010-11, 2014-15, Dec. 1, 2015 to Dec. 6, 2016; president, Dec. 6, 2011 to Dec. 4, 2012 & Dec. 6, 2016 to Dec. 5, 2017). Chair, Transportation, Infrastructure, Energy and Environment Committee, 2010- (member, 2009-10). Member, Health and Human Services Committee, 2006-09, 2014-. Member, Management and Fiscal Policy Committee, 2006-08. Co-Chair, Energy Efficiency - Residential Committee, Montgomery County, 2008-. Member, Public Safety Committee, 2009-14.

Member, Metropolitan Washington Air Quality Committee, 2006-11. Chair, Board of Directors, Metropolitan Washington Council of Governments, 2016-17 (member, 2006-; vice-chair, 2014-16; climate change steering committee, 2007-09; chair, climate, energy & environment policy committee, 2014-, vice-chair, 2009-14). Member, Chesapeake and Ohio Canal National Historical Park Commission, 2016-.

Former Senior Policy Advisor to California State Legislature. Former Legislative Director for U.S. Senator Howard M. Metzenbaum of Ohio. Former Policy Advisor to U.S. Representative Henry A. Waxman of California.

Born in Cincinnati, Ohio, February 12, 1951. Dartmouth College, B.A.; McGeorge School of Law, University of the Pacific, J.D. Attorney. President, Berliner Law PLLC. Former Partner, Manatt, Phelps & Phillips, LLP, Los Angeles. Member, Leadership Montgomery, Class of 2002. Member, National Association of Counties (large urban county caucus steering committee). Board of Directors, Search for Common Ground. Council of Advisors, Interfaith Conference of Metropolitan Washington. Former member, Board of Trustees, Maryland Democratic Party. Host, "Search for Common Ground in Montgomery County", Montgomery Community Television show. Solar Champion Award, Solar Energy Industries Association of Maryland, Virginia, and the District of Columbia, 2008. Award, Washington Area Bicyclist Association, 2015. Frederick and Diana Prince Livable Community Leadership Award, Coalition for Smarter Growth, 2015. Elizabeth and David Scull Award for Metropolitan Public Service, Metropolitan Washington Council of Governments, 2016. Member, Am Kolel. Married; two children.
---
© Copyright December 11, 2017 Maryland State Archives