Syllabus for JHU AS 100.401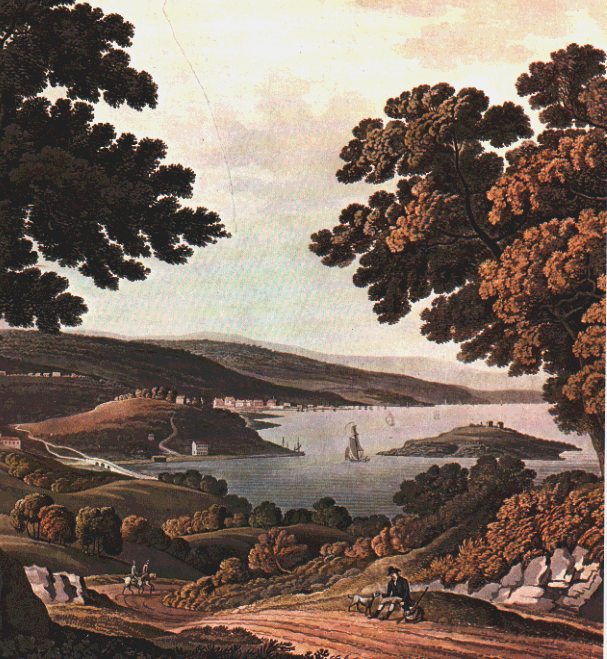 (engraving of Georgetown and Federal city by T. Cartwright after G. Beck, 1801, Library of Congress)
Family, Property, Community, & Speculative Mania in the
Formation of the Early Republic
Where: Krieger 309
When: Monday, 2:30-4:30 p.m.
Instructor: Dr. Edward C. Papenfuse
Office hours: Monday, 1-2:00 p.m., Gilman 304
EMAIL: edpapen@hotmail.com and edpapen@iname.com
Prerequisites:
Survey course in American History. Students may take either or both semesters, although for the second semester, preference will be given to to those who were registered for the first semester.
Summary:
Family, Property, & Speculative Mania ... is a two semester computer classroom course on the World Wide Web in researching and writing American History from the perspective of those who engaged in the selling of America during the first three decades of the Early Republic. There are five texts, supplemented by other assigned readings. Students are required to have Email accounts, preferrably at hotmail.com. All written assignments are to be in HTML format and presented for class discussion on student websites either at Geocities or linked from Geocities. No prior experience in creating a website or in HTML is necessary. Instruction will be given in class and is readily available through the Geocities homepage.
Requirements:
Second Semester: discussion of reading and one final paper (in HTML format of approximately 10,000 words each, plus documentation).
Methods of citation and policy on plagiarism
Grades:
Grades will be based upon the discussion of the reading and the final paper (33, 67). Attendance for reading discussion is required and there will be a 10% reduction in grade for each day missed without prior consultation with the instructor. See also policy on plagiarism.
Texts:
The Age of Federalism by Stanley Elkins, Eric McKitrick. Paperback Published by Oxford University Press (Trade). Publication date: December 1, 1994. ISBN: 019509381X
Creating the Federal City, 1774-1800: Potomac Fever, by Kenneth Bowling (on electronic reserve via web)
Through a Fiery Trial. Building Washington 1790-1800, by Bob Arnebeck. Madison Books. 1991. ISBN 0-8191-7832-2
American Sphinx. The Character of Thomas Jefferson, by Joseph Ellis.
Midwife's Tale, by Laurel Ulrich.
other supplementary reading on electronic reserve as noted on the schedule.
return to Ed Papenfuse's Teaching in the Age of the Internet homepage