Archives of Maryland
(Biographical Series)
Johann de Kalb (1721-1780)
MSA SC 3520-14859
Images: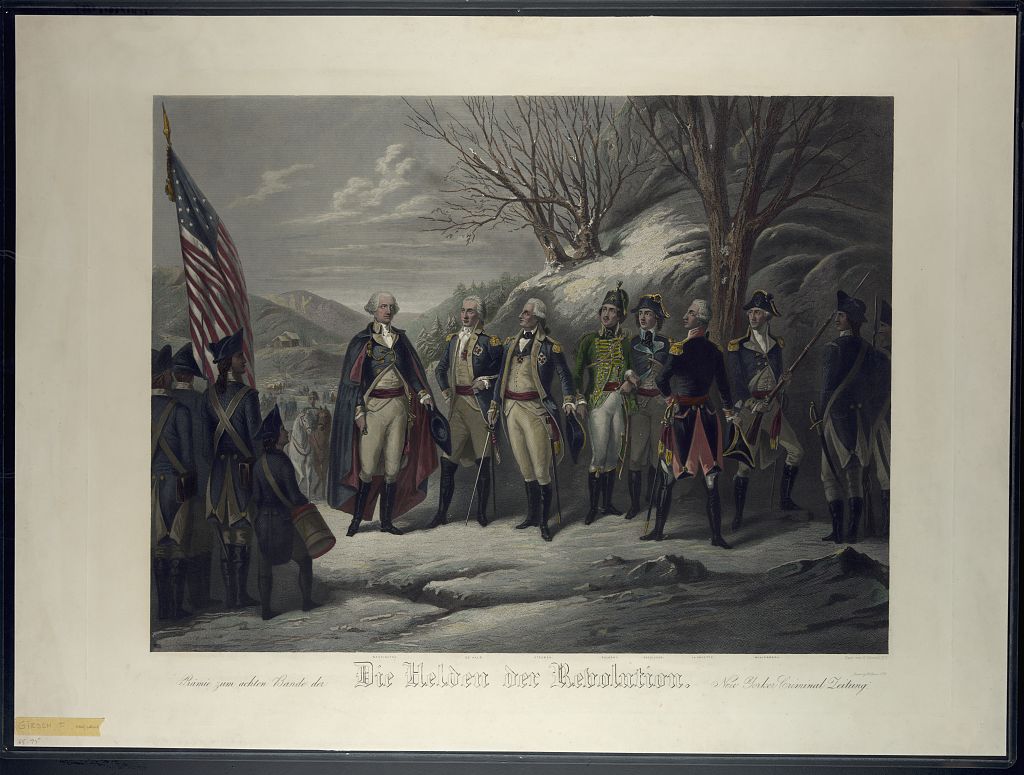 Click on image to view full size (note: large file)
Die Helden der Revolution [The Heroes of the Revolution] by Frederick Girsch
Left to right: George Washington, Johann de Kalb, Baron von Steuben, Kazimierz Pulaski, Tadeusz Kosciuszko,
Marquis de Lafayette and John Muhlenberg.
Library of Congress

---
Return to Johann de Kalb's Introductory Page





This web site is presented for reference purposes under the doctrine of fair use. When this material is used, in whole or in part, proper citation and credit must be attributed to the Maryland State Archives. PLEASE NOTE: The site may contain material from other sources which may be under copyright. Rights assessment, and full originating source citation, is the responsibility of the user.
---
Tell Us What You Think About the Maryland State Archives Website!
---



<!-#config timefmt="%B %d, %Y"-->© Copyright Thursday, 12-Jun-2008 22:30:19 EDT Maryland State Archives