Archives of Maryland
(Biographical Series)
Phillips Lee Goldsborough (1865-1946)
MSA SC 3520-1478
Images:


Photo c. 1905 by Blessing and Fengé.
Maryland State Archives SPECIAL
COLLECTIONS (Comptrollers of the
Treasury Photographic Collection)
MSA SC 5161-1-17.



Photo printed in Distinguished Men of Baltimore and Maryland (Baltimore American, 1914), p. 7.

Undated photo by Bachrach.
Printed in Elias Jones, New Revised
History of Dorchester County
Maryland (Cambridge, Md.:
Tidewater Publishers, 1966),
inside front cover.

The Goldsborough-Phelps house in Cambridge, Maryland.
Photo courtesy of the Dorchester County Historical Society.

Webb House, 111 High Street, Cambridge, Maryland.
Boyhood home of Phillips Lee Goldsborough.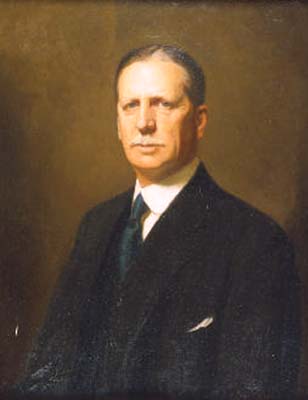 Phillips Lee Goldsborough, oil on canvas
by Thomas Cromwell Corner, 1922.
Maryland Commission on Artistic Property,
MSA SC 1545-1060.
Return to Phillips Lee Goldsborough's introductory page
© Copyright March 06, 2002Maryland State Archives