---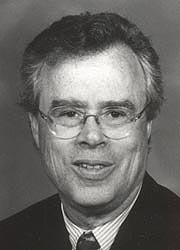 PAUL V. NIEMEYER, Circuit Judge, U.S. Court of Appeals for the Fourth Circuit, since August 7, 1990. Chair, Advisory Committee on Federal Rules of Civil Procedure, 1996-2000 (member, 1993-2000), Judicial Conference of the United States.

Judge, U.S. District Court for the District of Maryland, February 22, 1988-August 1990.

---
Member, Court of Appeals Standing Committee on Rules of Practice and Procedure, 1973-88; Inquiry Panel, Attorney Grievance Commission, 1978-81.

Born in Princeton, New Jersey, April 5, 1941. Kenyon College, A.B., 1962; University of Munich; University of Notre Dame School of Law, J.D., 1966. Admitted to Maryland Bar, 1966. In private practice, Piper & Marbury, 1966-88. Member, Maryland State Bar Association. Lecturer (advanced business law), The Johns Hopkins University, 1971-75. Senior Lecturing Fellow in Appellate Advocacy, Duke University School of Law, 1994-. Member, American Law Institute; American Bar Foundation; Maryland Bar Foundation. Fellow, American College of Trial Lawyers. Co-author, Maryland Rules Commentary (1984, 1992, 2003). Author, A Path Remembered: The Lives of Gerhart and Lucie Niemeyer, (2006). Special Merit Citation, American Judicature Society, 1987.
---
© Copyright September 29, 2015 Maryland State Archives