---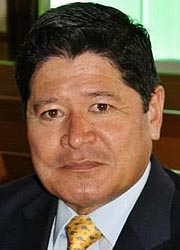 CHARLES T. HORNER, Clerk of Circuit Court (Republican)
---
Clerk of Circuit Court, Somerset County, since December 1, 2014.

Retired sergeant, Criminal Intelligence Section, Maryland State Police (27 years).

Born in Maryland, March 8, 1960. Attended Washington High School, 1978; Maryland State Police Academy, 1987. President, Tri-County Lodge, Maryland Troopers Association. Charter member, Mt. Vernon Volunteer Fire Company. Member, Sons of the American Legion, Post no. 94; Crisfield Benevolent and Protective Order of Elks, Lodge no. 1044; Princess Anne Lions Club; Westover Moose Lodge; Manokin Lodge no. 106; AF & AM; Tony Tank Tribe no. 149; National Rifle Association. Married; two children.
---
© Copyright September 29, 2015 Maryland State Archives