---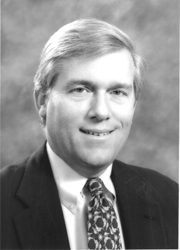 DAVID L. WINSTEAD
Secretary of Transportation, 1995-98

Secretary of Transportation, February 16, 1995 to December 31, 1998.

Chair, Maryland Transportation Commission, 1991-94 (member, 1988-91).

Chair, Maryland Aviation Commission, 1995-98; Governor's Motor Carrier Task Force for Safety and Uniformity, 1995-98; Maryland Port Commission, 1995-98; Maryland Transportation Authority, 1995-98. Co-Chair, Maryland Greenways Commission, 1995-98.

---
Member, Governor's Executive Council, 1995-98; Capital Debt Affordability Committee, 1995-98; Maryland Economic Development Corporation, 1995-98; State Information Technology Board, 1995-98; Patuxent River Commission, 1995-98; Pricing and Selection Committee for Rehabilitation and Employment Programs, 1995-98; Procurement Advisory Council, 1995-98; Interagency Committee on Specialized Transportation, 1995-98; Transportation Professional Services Selection Board, 1995-98; Interdepartmental Advisory Committee for Minority Affairs, 1995-98; Governor's Port Land-Use Task Force, 1996; Smart Growth and Neighborhood Conservation Subcabinet, 1998.

Chair, National Commission to Ensure Consumer Information in the Airline Industry, 2002. Executive Director, Baltimore Metropolitan Council, 2003-04. Commissioner, Public Buildings Service, U.S. General Services Administration, 2005-08. Member, Maryland Highway Centennial Executive Committee, 2007-08.

Chair, Board of Managers, Chevy Chase Village, 2010- (member, 2003-).

Born in Baltimore, Maryland, August 23, 1947. Attended Gilman School; Denison University, B.A. (economics), 1969; Columbia University, M.B.A., 1971; Columbus School of Law, Catholic University of America, J.D., 1982; The Johns Hopkins University, M.S. (real estate), 2006. Served in the District of Columbia Air National Guard, 1969-75. Special assistant to U.S. Senator Charles McC. Mathias, 1975-79. Executive Director, Washington Baltimore Regional Association, 1981-87. Partner, Wilkes, Artis, Hedrick & Lane, 1987-95. Former Partner, Holland & Knight LLP. Of counsel, Ballard Spahr LLP, 2009-. President, American Association of State Highway and Transportation Officials, 1998. Member, Urban Land Institute; Greater Washington Board of Trade; Maryland Chamber of Commerce; Lambda Alpha Land (economics honorary society); Economic Club of Washington. Regional Partnership Award, Metropolitan Washington Council of Governments, 1993. Married; three children.
---
© Copyright September 29, 2015 Maryland State Archives