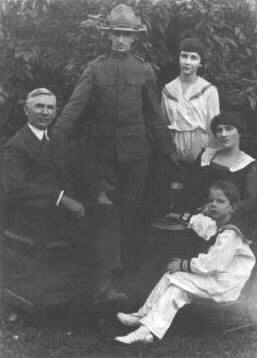 Governor Harrington and family on Government
House lawn, Annapolis, c. 1918. From left to right
are Governor Harrington, 2d Lt. Emerson C. Harrington, Jr., Mary Virginia Harrington, Gertrude Johnson Harrington, and William Johnson Harrington. Photo courtesy of Jean N. Chaffich in Donald L. Reid, Cambridge Past and Present: A Pictorial History (Norfolk, VA: The Donning Company, 1986), 170.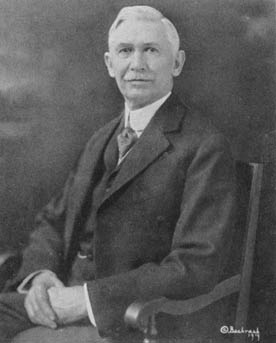 Photo by Bachrach dated 1919. Printed in Elias Jones, New Revised History of Dorchester County Maryland (Cambridge, Md.: Tidewater Publishers, 1966), opposite p. 330.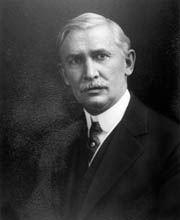 Maryland State Archives SPECIAL
COLLECTIONS (Comptrollers of
the Treasury Photographic Collection)
MSA SC 5161-1-22.

Oil on canvas by James Pearce
Wharton, undated. Maryland
Commission on Artistic Property,
MSA SC 1545-1451.